Cara Mengatasi Akun Twitter Suspended
Tidak dipungkiri lagi, Twitter kini menjadi sosial media paling in di Indonesia bahkan di dunia. Kita bisa bebas berkicau menyuarakan isi pikiran dan hati di kita di media sosial yang satu ini. Selain itu, berita terbaru bisa ter-update dengan cepat melalui Twitter. Namun beberapa orang pernah mengalami gangguan dalam ber-Twitter ria, salah satunya adalah akun yang suspended. Memang mengesalkan, karena kita tidak bisa berkicau dan tiba-tiba follower dan orang yang kita follow mendadak menjadi 0 (nol).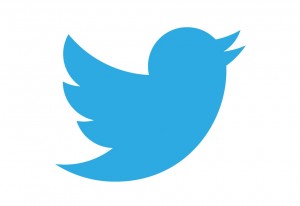 Beberapa hal dapat menjadikan akun kita suspended:
– Terlalu banyak link iklan atau spam
– Login salah berulang kali
– SARA
– Memfollow dan unfollow dalam waktu singkat
– Pelanggaran privasi
– Banyak orang melaporkan akun anda untuk diblokir
– "Beriklan" pada username tertentu
– Mention ke banyak orang secara manual
– Menggunakan aplikasi DM otomatis
Berikut cara mengatasi akun Twitter yang suspended.
1. Login Twitter seperti biasa.
2. Pada bagian home, di kanan atas klik "Suspended Accounts" seperti gambar 1.
3. Setelah itu, anda akan masuk ke halaman "Your account has been suspended". Pada halaman ini, anda akan dikonfirmasi untuk tidak mengulangi perbuatan yang membuat akun anda di suspend. Isi kode yang tertera, lalu klik "confirm"
4. Selesai dan akun anda sudah aktif kembali.
Bila anda akun anda tersuspended dua kali atau cara diatas tidak berhasil, jangan kuatir!
1. Ulangi langkah pertama dan kedua, nanti akan muncul menu seperti gambar 2.
2. Pada option "To appeal your account suspention" yang ada di kanan bawah, klik menu "here"
3. Setelah itu anda akan masuk ke halaman seperti yang ada di gambar 3.
4. Isilah form tersebut
Regrading : SUSPENDED ACCOUNT
Subject: MY ACCOUNT HAS BEEN SUSPENDED
Description of problem: Dear Twitter, my account has been suspended. I'm sorry if I made a mistake in using the Twitter. But I don't know why my account suspended, please fixed it. So I can using my account again. Thanks very much
Full name: NAMA AKUN TWITTER ANDA
Twitter username: @ NamaAkunTwitter
Email Address: ALAMAT EMAIL
Phone Number: TIDAK HARUS DIISI
Lalu klik "Submit"
Note: jangan pernah cantumkan atau menuliskan password anda
5. Tunggu email balasan dari Twitter. Biasanya tidak lama sekitar 1-2 hari. Di dalam email balasan dari twitter biasanya juga berisi list kesalahan yang anda lakukan. Bila tidak menemukan email di Inbox anda, coba cek pada folder SPAM.
6. Segera balas email begitu anda menerima balasan dari Twitter. Nanti akan ada keterangan, "Please type your reply above the line". Itu tandanya anda harus membalas email tepat di atas tanda ## yang ditunjukkan, seperti pada gambar 4. Anda dapat menuliskan :
Thank you for the responses. Now, I know all my mistake. I promises, I will not repeat my mistake again. Thx a lot.
Balas dengan kata-kata di atas tapi jangan gunakan tanda petik (")
7. Jika sudah dikirim, tunggu email balasannya. Jika sudah, maka akun Twitter anda dapat digunakan kembali 🙂
Kata Kunci
Twitter